Making your vision
a reality
Your Business Is Our Priority

Custom made Service
Our custom made sofa services are designed to help you get more for your money when it comes to furnishing your home, no matter what you have in mind. Call us today to discuss your ideas and needs and see just how we can help you create the perfect look for your home for less every time.

Expert Craftsmen
Over 35 years of experince in custom upholstery . Experts team of furniture engineering to upholstery craftsmanship's , custom framing and more .Our experience bring the right solutions for customers with big dream .

One-stop Shopping
We have all what you need under one roof to make your vision into reality . From CNC machine to refinishing exploring any kind of materials allowed us to work on custom and unique projects .
Furniture built to your brand
In 2020, there's no question that you're going to want your room and office to look beautiful and classy. Furniture is the best way to transform an ordinary room or office into an eye-catching place. However, a lot of creativity is required to actually pull it off. The trends of furniture continue to change with the passage of time. We are living in an age of modernization, so we must adapt to modern designs. The new and unique furniture design trends of 2020 will be one to remember. In this article, we'll be talking about some of the best furniture design trends 2020 has to offer.
Conference tables
Shelving systems
Reception furniture
Cubicles
Work stations
Desks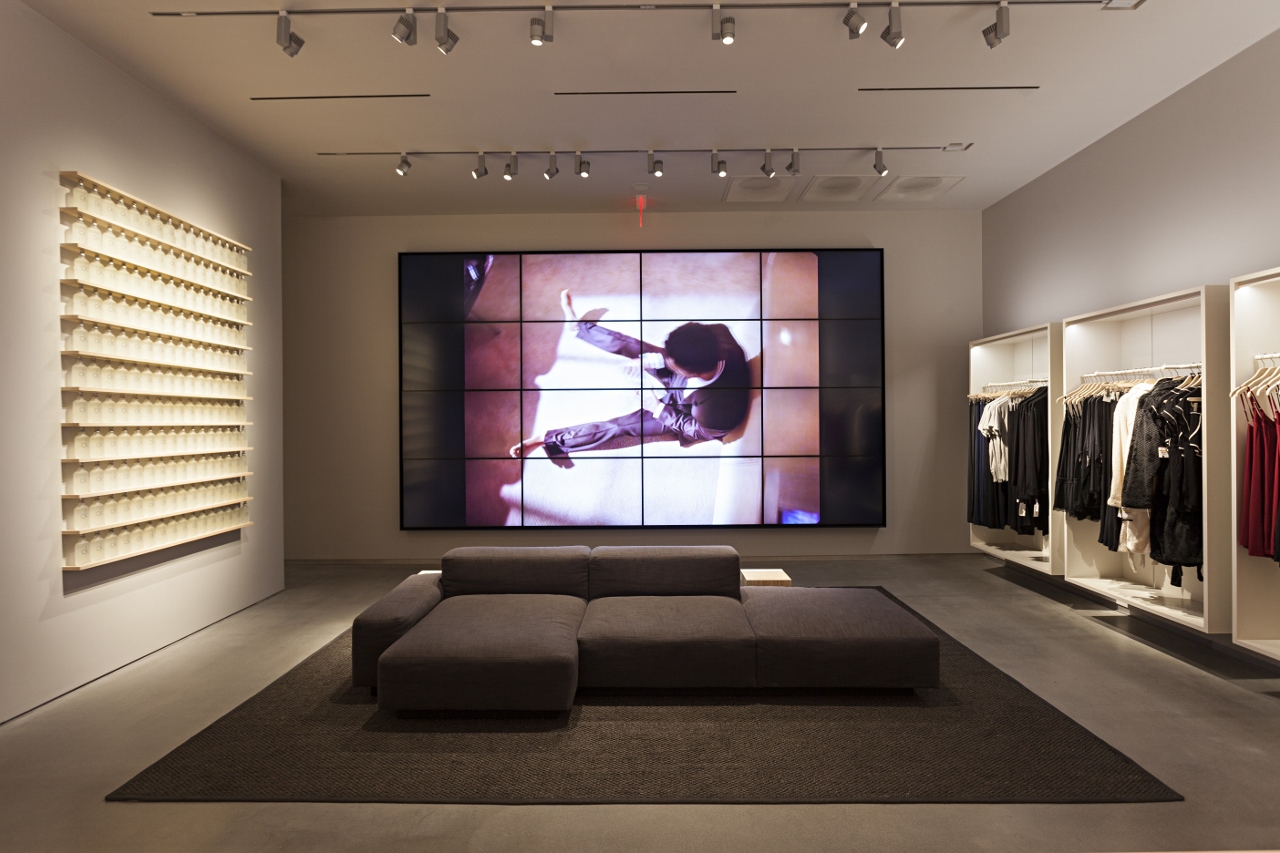 For your business
There's no place like home – a simple, yet powerful statement everyone of us can agree with. Home embodies simplicity, coziness, warmth and comfort. Why not create this experience in your workspace? Amazing design by Dr.Sofa ensures that your unique vision of business space comes to life!
Making your vision a reality, one amazing sofa at a time.
We intertwine your desire to promote the corporate identity with our focus on providing the most tasteful choice of custom designs that will add to the uniqueness of your business space. Our extensive portfolio of successfully managed projects for our satisfied clients serves as proof that we can resolve the demands of a growing business. And that's a short story of how we got our brand name. Amazing, right?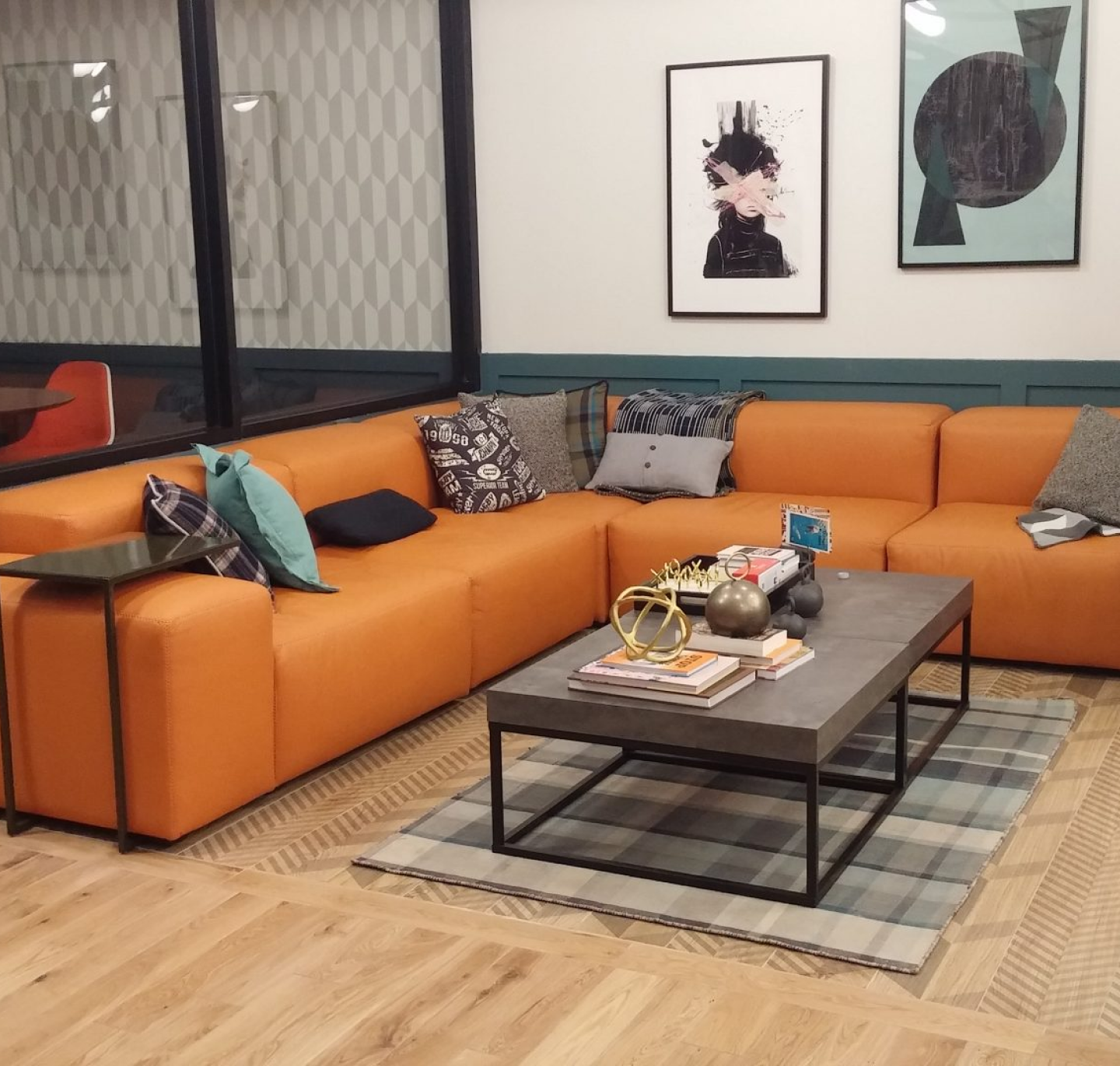 For your office
Amazing designs in a unique way.
When furnishing the office space, think about the impression you want to leave on your clients and employees. The appearance of the area in which people spend a great deal of time affects their productivity and attitude. Apart from being space-saving, custom made chairs, standing desks and sofas for your office help you create a well-organized work environment with aesthetically pleasing and functional furniture. A different and enjoyable office interior, not only increases your chances of leaving a lasting mark on those who enter, but also improves the well-being of your employees. Our knowledgeable and experienced designers will develop the office concepts that match all your requirements and company image.
The busy hands of our Surgeons who go above and beyond to make our clients' workspace stand out, worked closely with WeWork's designers and architects and brought the client's vision to life. From the custom-fitted sitting in the reception lobby to the tucked-in and home-like arrangements in the offices and co-working spaces, the project was completed with the highest level of excellence.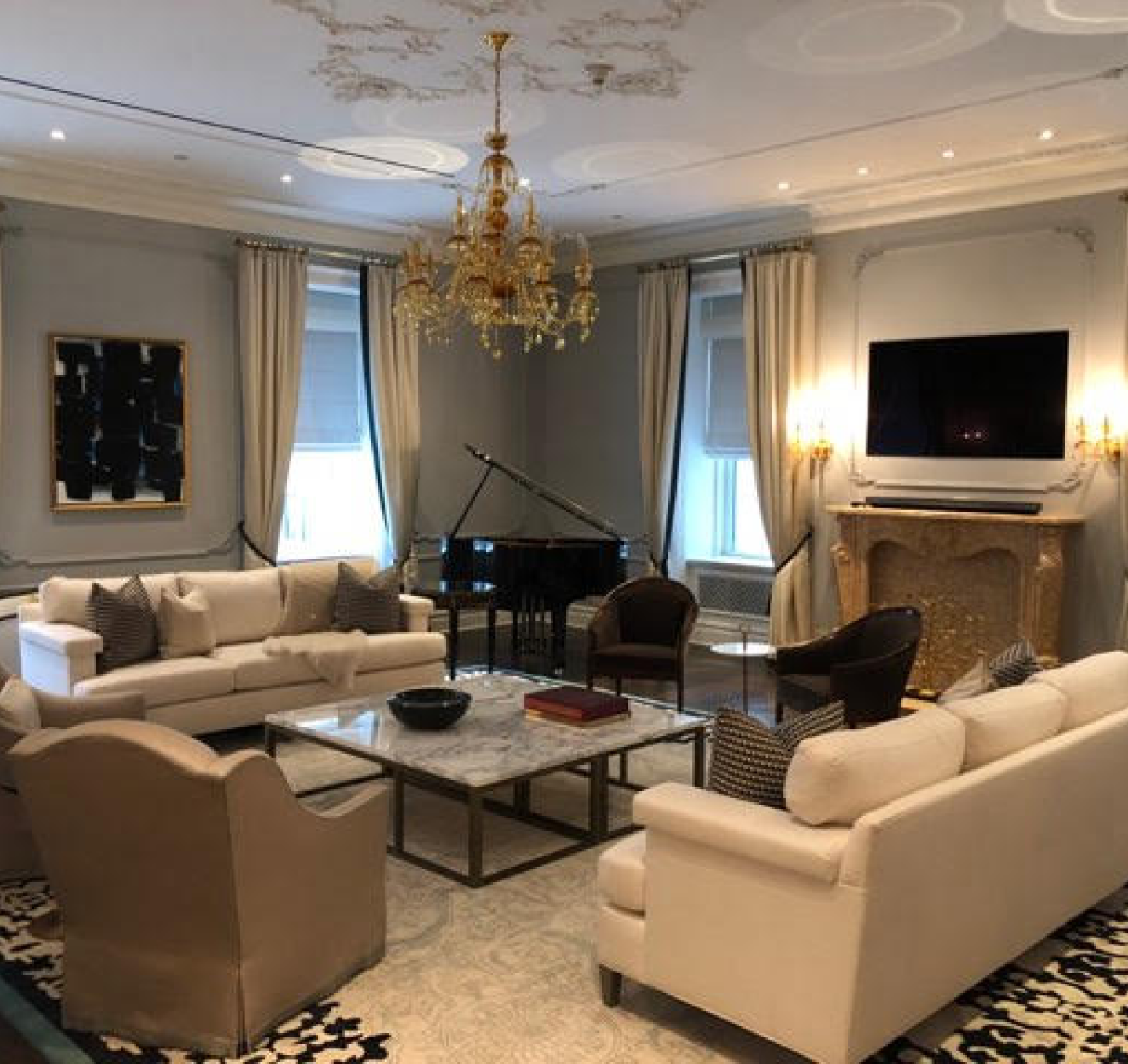 For your hotel
The first impression matters. Amaze your guests with our amazing designs.
If you found yourself working in a highly competitive industry such as the hospitality industry, you are probably familiar with the growing trend of impressing the guests with a distinct interior design. Welcome them after a tiring trip with a unique visual experience starting from the lobby all the way to the guest rooms. A customized sofa in your hotel's lobby or room is far more visually effective than the ready-made pieces. We can help you breathe life into your hotel's unique theme, just like we did with the Hotel Plaza's elegant and custom-made bed and sofa designs.
We pride ourselves in making the signature design furniture a selling point for the hotels and building developers among our clientele. Aim for the unique, durable and budget-friendly custom furniture solutions that will perfectly fit every inch of your space. That's exactly why The Rennie entrusted us with equipping their lobby with custom made lockers, cozy sofas and chairs.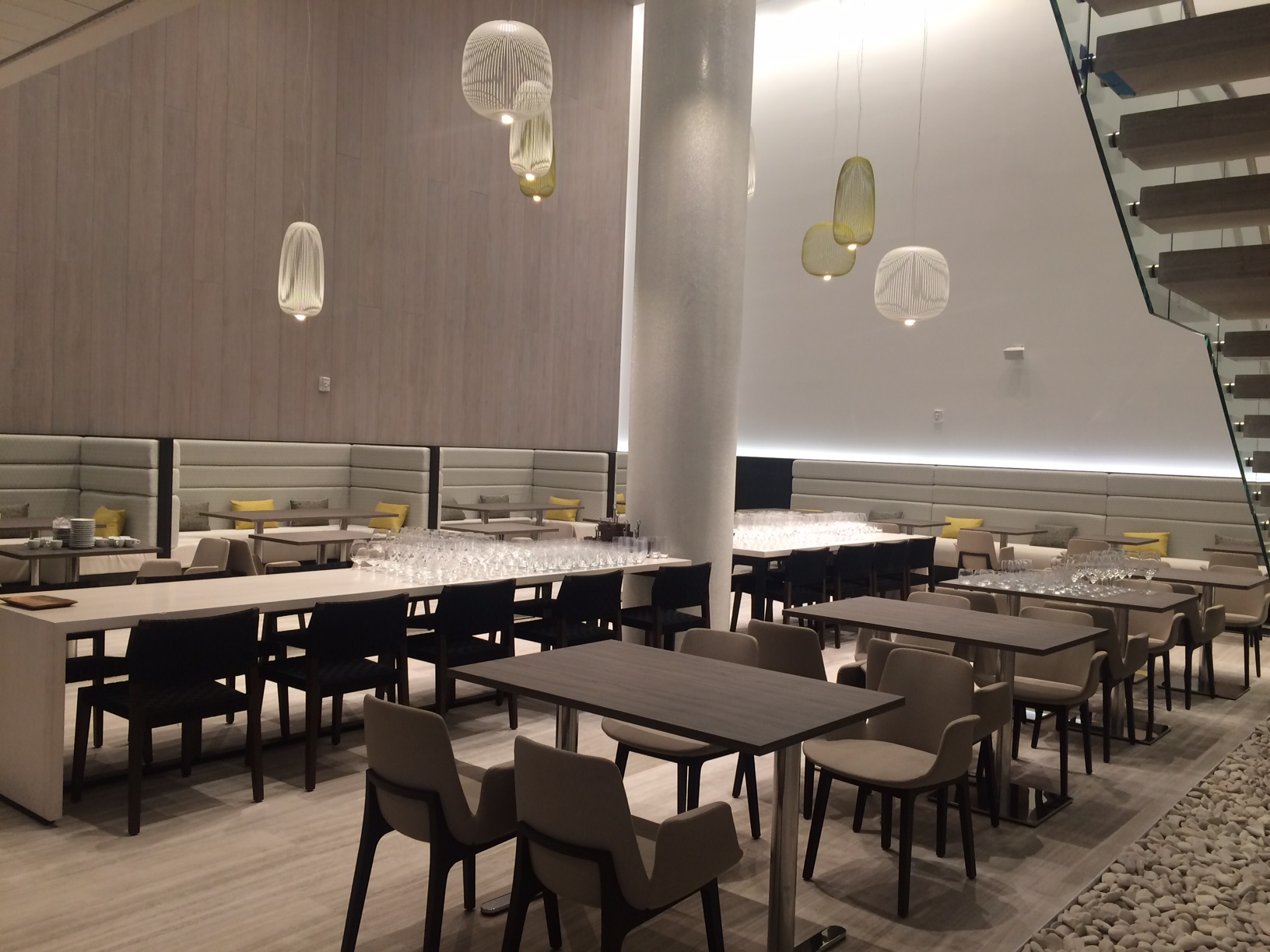 For your restaurant
We don't settle for less than amazing.
Updating your restaurant? Elevate the dining experience by creating an ambiance that is as important as the menu itself. Spacious dining tables and cozy corner sofas put together in a perfect, living-room warmth-simulating mixture will invite your guest to linger in a comfortable and familiar setting. The famous Innside Hotel in NY is just one of the many establishments that have used Amazing design by Dr.Sofa to update their look.
This is an era of constantly emerging ''instagrammable'' dining places, appealing to the people seeking new experiences and places to be seen. Re-inventing the dining experience in terms of adjusting the interiors to the changing times has become a must. Spruce up your restaurant's space with a plush corner sofas and amazing custom-made designs, made to perfectly match with the unique theme of your restaurant.
Amazing design by Dr. Sofa offers peace of mind, delivering the highest level of professionalism and quality with a personal touch. Put our experienced staff, and their wide range of knowledge in custom design, engineering and style perform on your next project. Let us focus on your space, so you can focus on your business.
Why We're Amazing
Thank you for the great service you have provided. The technicians were professional and on time, customer service were very helpful. Thank you and I would recommend you to my friends.
- Laurie Gruhn, ADIDAS
Dr. Sofa provided our firm with custom furnishings that were specifically designed and tailored to cater to our office needs. In fact, the quality of service delivery exceeded our expectations in terms of both product quality and customer service. The project's point of contact and customer support staff provided hands-on support and regular communication so that our requests could be met quickly and professionally. The owner of Dr. Sofa also checked in regularly for an extra personal touch which was very much appreciated.
- Laurie Gruhn, ADIDAS
How did you hear about the service? Other (Please Specify) - Angie's List Q5. How often do you use this service? Rarely Q6. What was your first impression of the service? Excellent Q7. Has the service lived up to your expectations? Extremely Q8. How likely are you to use this service again? Extremely Q9. How satisfied are you with the service provided? Very satisfied Q10. How likely are you to recommend the service to a friend/colleague? Extremely Q11. Is there anything that can be improved? Perfectly streamlined process and incredible service!
- Laurie Gruhn, ADIDAS